Our Mission - Creative Lifelong Learners
We lay the foundation for educating the whole person in creating lives that have meaning and develop creative lifelong learners who are challenged to reach their personal and academic potential in a supportive and warm environment in accordance with the values of Jesus Christ and Catholic tradition.
Community has always been at the heart of St Peter's College. We believe in fostering a sense of togetherness, unity, and support within our school family. Now, more than ever, it is crucial that we lean on one another, extend a helping hand, and build strong connections within our community. Let us continue to embrace diversity, celebrate our differences, and create an inclusive environment where everyone feels valued and heard.
Compassion is a value that defines us as individuals and as a collective. In times of uncertainty and adversity, it is our compassion that brings us closer and strengthens our bonds. We encourage each and every member of our community to show empathy, kindness, and understanding towards one another. By practicing compassion, we can uplift spirits, offer solace, and make a positive difference in the lives of those around us.
Commitment is the driving force behind our shared vision and goals. As we face new challenges and adapt to changing circumstances, it is our unwavering commitment that will see us through. We remain dedicated to providing the highest quality education, supporting our students' growth, and fostering a nurturing learning environment. Together, we will overcome obstacles, persevere, and emerge stronger than ever before.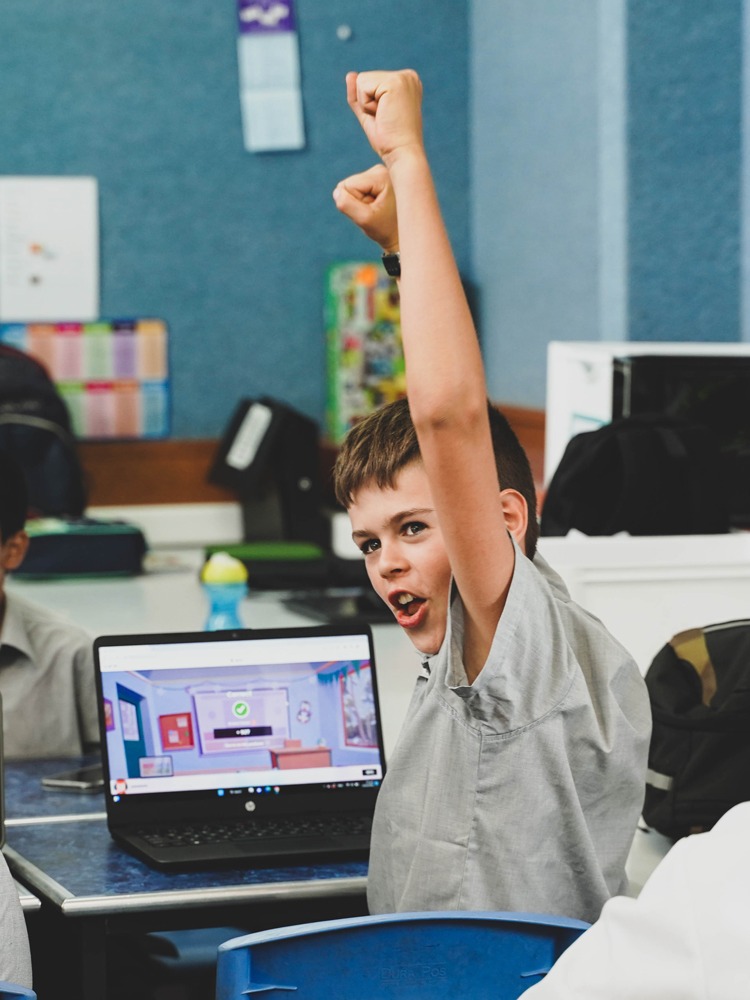 "Whoever does not love does not know God, for God is love."
John 4:8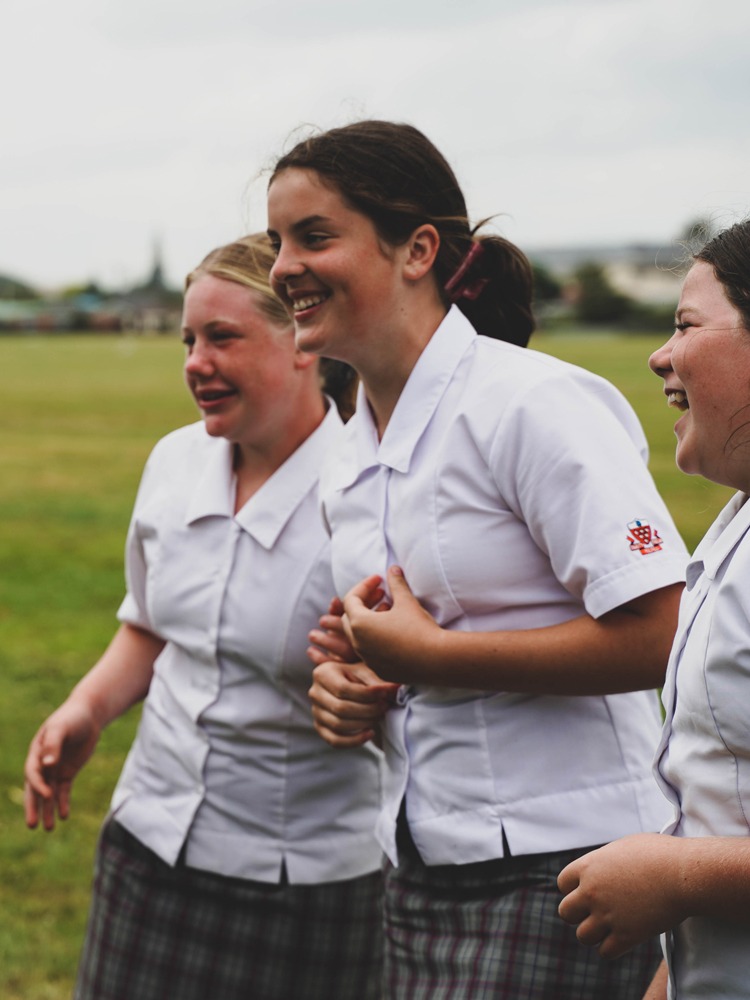 We show compassion and aroha when we…
Acknowledge the dignity of every human being. This means respecting every individual and every culture as unique and valuable.
Make ourselves, our time and resources available to others. This means being generous and sharing our time, our talents, our knowledge and possessions.
Work towards the common good of all people. This means that what we do should be for the good of all, not just ourselves or a small group of people.
Respect the rights and property of others. This means being careful to allow others their rights which include the right to their personal possessions.
"Truly I tell you, just as you did it to one of the least of these who are members of my family, you did it to me."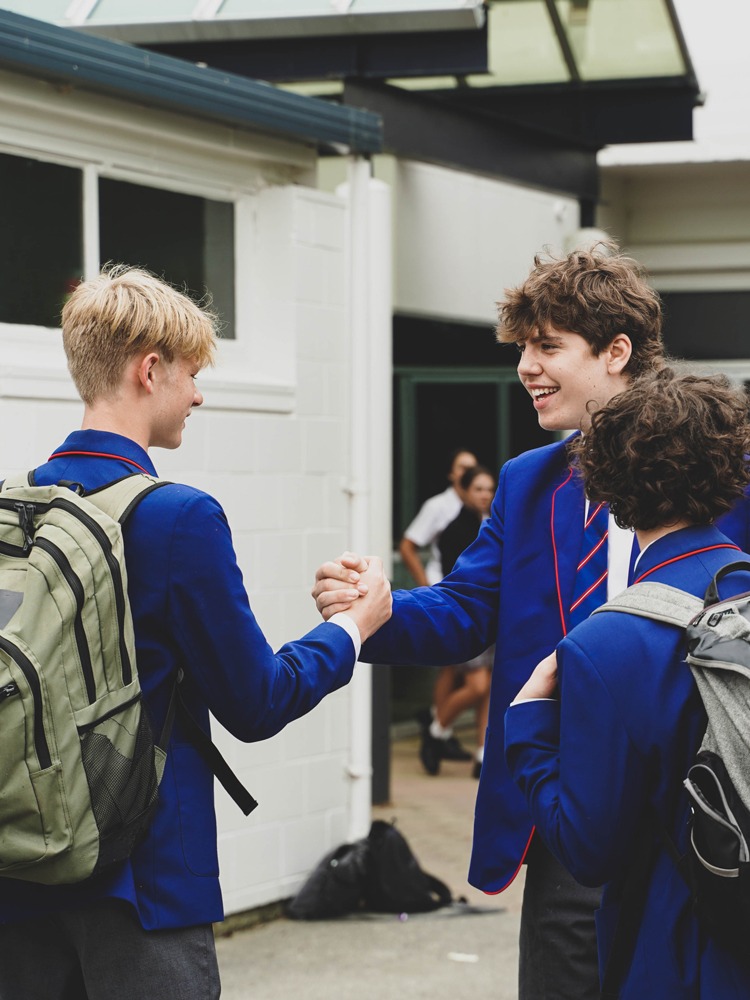 We show community/whānau when we...
See a need in our community and accept the challenge of making a difference. This means working hard to make a change for the better.
Act in the best interests of the community. This means being aware of how our behaviour reflects on and impacts on our community.
Are there for each other. This means celebrating each other's successes, sharing each other's grief and welcoming new people with joy.
Do what we do well and with humility. This means that no matter how big or small our actions are, they need to be done well and without a fuss.
"I have fought the good fight, I have finished the race, I have kept the faith."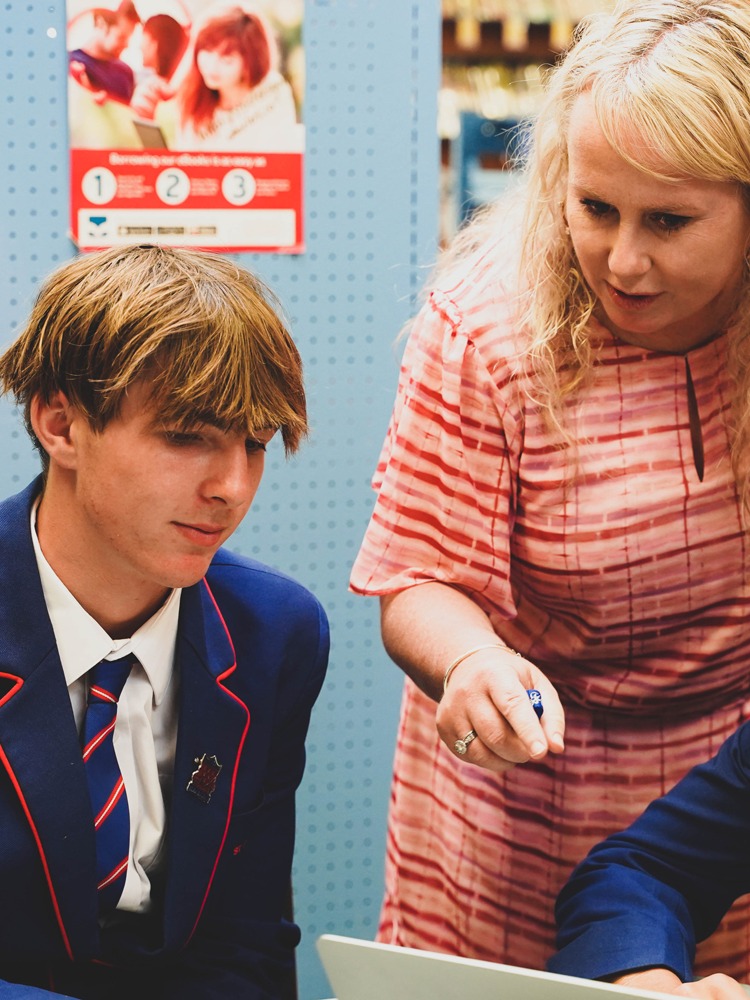 We show commitment/takohanga when we...
Take on a task and complete it. This means working through the difficult things as well as the easy until the job is done.
Understand that our relationships with others means more than always being right. This means agreeing to work through difficult situations with people instead of walking away from them.
Work with people we may not understand or like. This means putting others before ourselves to achieve a worthwhile task.
Accept responsibility for caring for the world created for us to live in. This means being good stewards of our environment.