Foundation For The Future
We understand the importance of Year 12 in shaping our students' futures. As they embark on this pivotal year, our dedicated educators support and guide them towards achieving their Level 2 National Certificate of Educational Achievement (NCEA). This prestigious milestone marks a significant achievement in their secondary education, opening doors to diverse opportunities.
Year 12 is a transitional time where students are encouraged to take on increased responsibility and embrace leadership roles, both academically and socially. Our students thrive in an environment that nurtures independent thinking and fosters a sense of ownership over their learning journey. With a more challenging curriculum, they are empowered to develop higher-level thinking skills, including critical analysis and evaluation.
The successful completion of NCEA Level 2 is a testament to the dedication and perseverance of our students. It serves as a solid foundation for their future endeavours, enabling them to pursue higher education or enter the professional world. St Peter's College is proud to provide a supportive and stimulating environment where Year 12 students can excel, unlocking their full potential and shaping a promising future.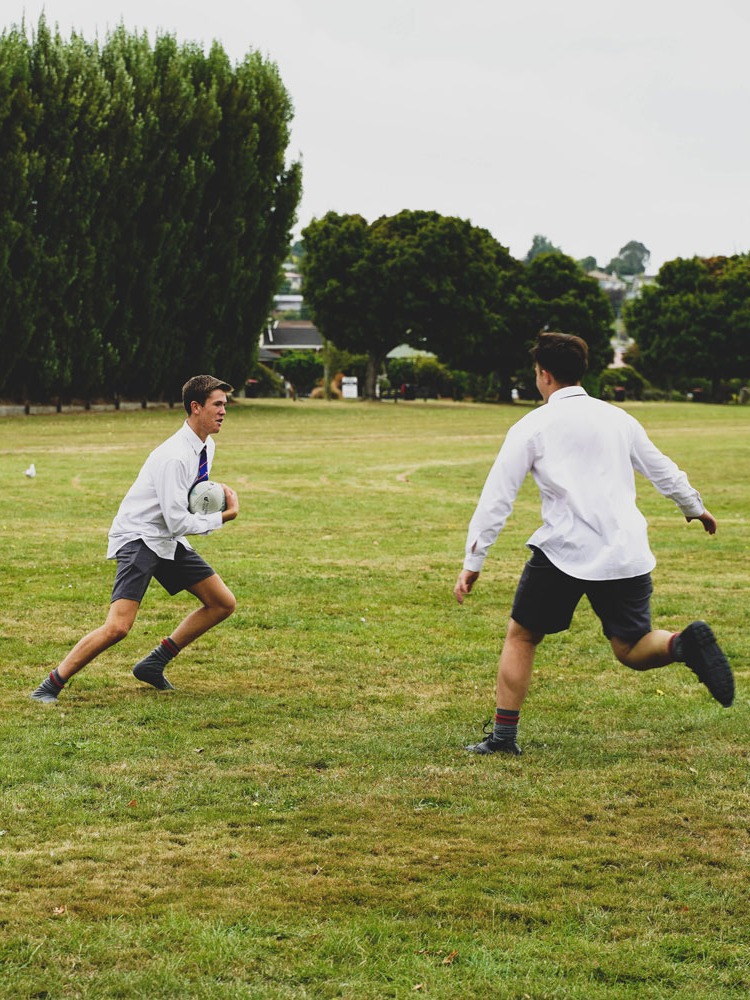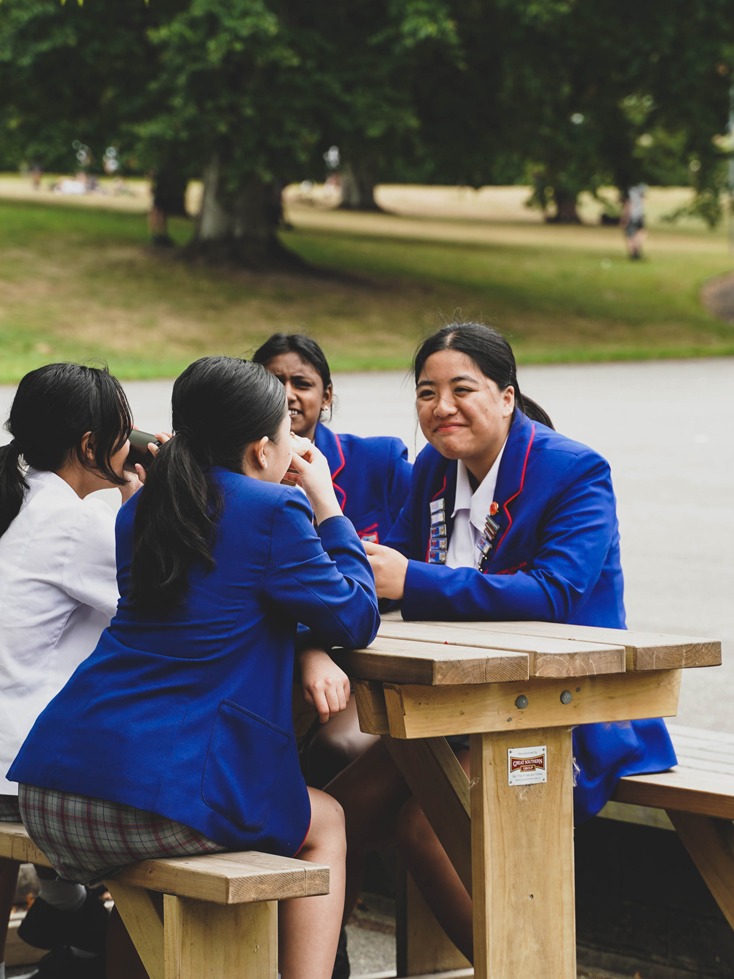 Guiding Others To Be Great
Our Year 12 students are encouraged to engage in various extracurricular activities and community service projects to cultivate a sense of social awareness and responsibility. These endeavours provide them with invaluable opportunities to make a positive impact beyond the classroom.
As part of their involvement, Year 12 students may choose to participate in our Eucharistic Ministry at Mass, where they play an essential role in the spiritual life of our school community. Through this sacred service, they deepen their connection with their faith and contribute to the meaningful worship experiences of our students and staff.
Moreover, our Year 12 students may be asked to take on mentorship roles, guiding and supporting junior students along their educational journey. This responsibility allows them to develop their leadership and communication skills, fostering personal growth and preparing them for future endeavours.
By actively engaging in these experiences, Year 12 students demonstrate their commitment and dedication to the values of St Peter's College. They become role models within our school community, inspiring others through their integrity, compassion, and willingness to serve.
Biology
Chemistry
Physics
Agriculture
Geography
History
Business Studies
Economics
Accounting
Health & Physical Wellbeing
DVC Graphics
Digital Technology
Materials Technology
Textile Design and Manufacturing
Food Technology
Music
Painting
Photography
Performing Arts


Languages by correspondence


Gateway/Murihiku Trades Academy
Careers Pathway (course created according to student need and interest)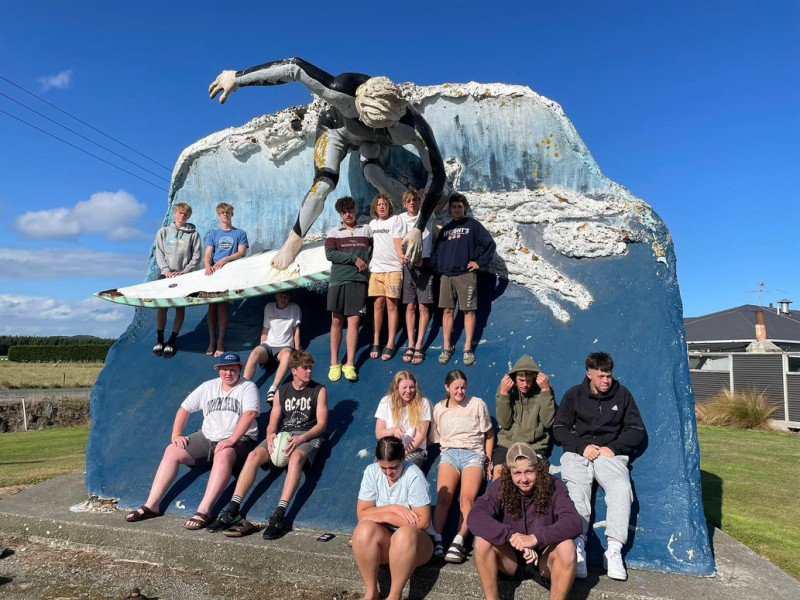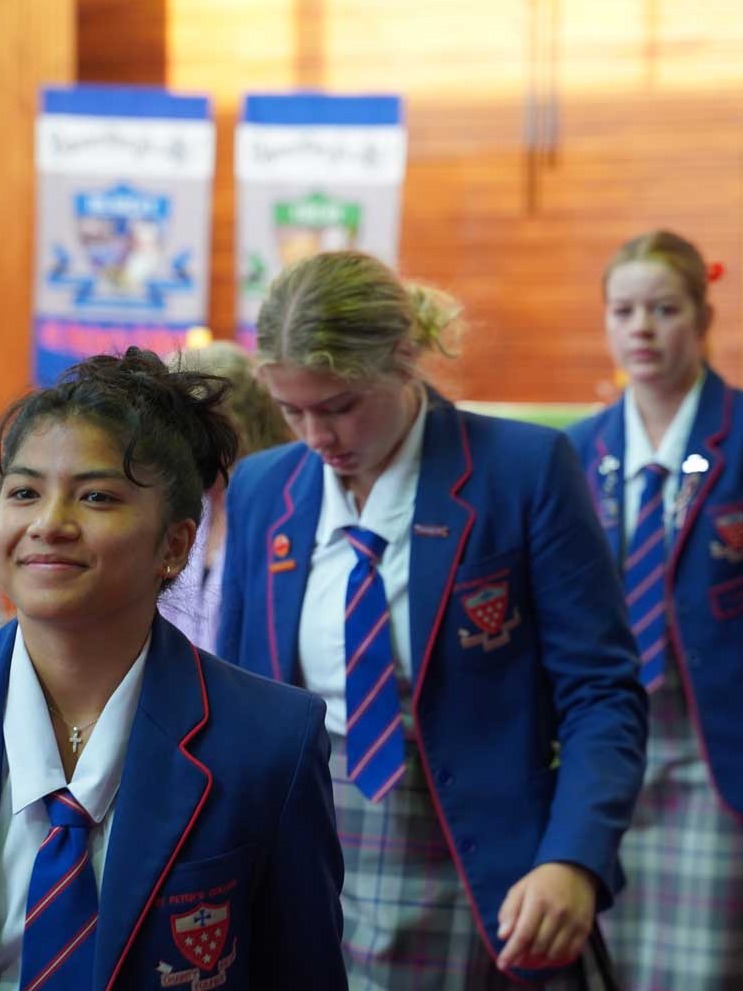 Uniform Expectations
The Uniform Shop is open every Wednesday between 12pm and 1:30pm during term time. We advertise holiday hours in the newsletter at the end of each term. St Peter's expects high standards of dress and behaviour. We need parents' help – please ensure that students wear the correct school uniform.
Jewellery
The only jewellery permitted is a wristwatch and a cross/taonga. Earrings if worn must be a simple stud or sleeper/keeper, one per ear, in the lobe.
Hair
It is expected that students' hair should be of natural colour. Long hair must be tied back.
Make-up
Make-up is not part of the school uniform. Students noticed wearing makeup will be asked to remove it.
A-line Skirt
Blazer
White Short Sleeve Blouse With Logo On Sleeve
White Bobby Socks (no labels)
Red V-neck Vest (optional)
Red V-neck Jersey (optional)
School Black Jacket
McKinlay Black T-bar Rr Lace Up Shoes
Kilt
White Long Sleeve Blouse
Tie
Black Tights Or Over The Knee Socks
McKinlay Black T-bar Or Lace Up Shoes
Red V-neck Vest (optional)
Red v-neck jersey (optional)
School Black Jacket
School Scarf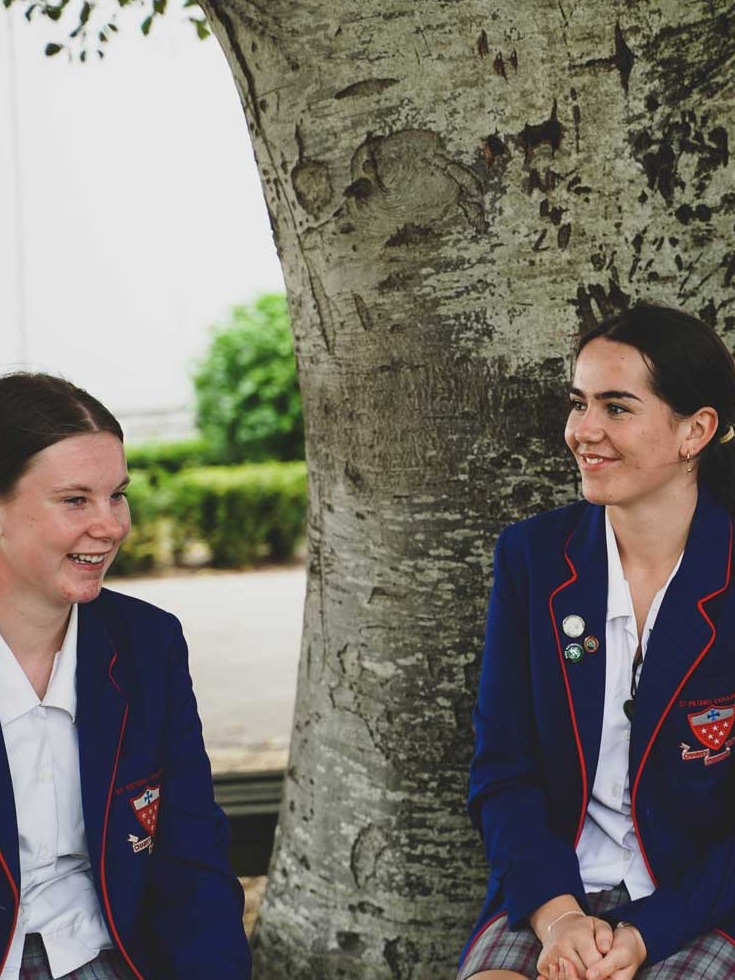 Grey V-neck Vest
Blazer
Tie
Grey Shorts
Grey Short Sleeve Summer Shirt
Grey Socks With Red Stripes
McKinlay Black Lace Up Shoes
School Black Jacket
Grey Shorts Or Long Grey Pants
Blazer
Tie
Grey Long Sleeve Shirt
Grey V-neck Vest (optional)
Grey Socks With Red Stripes
McKinlay Black Lace Up Shoes
School Black Jacket
School Scarf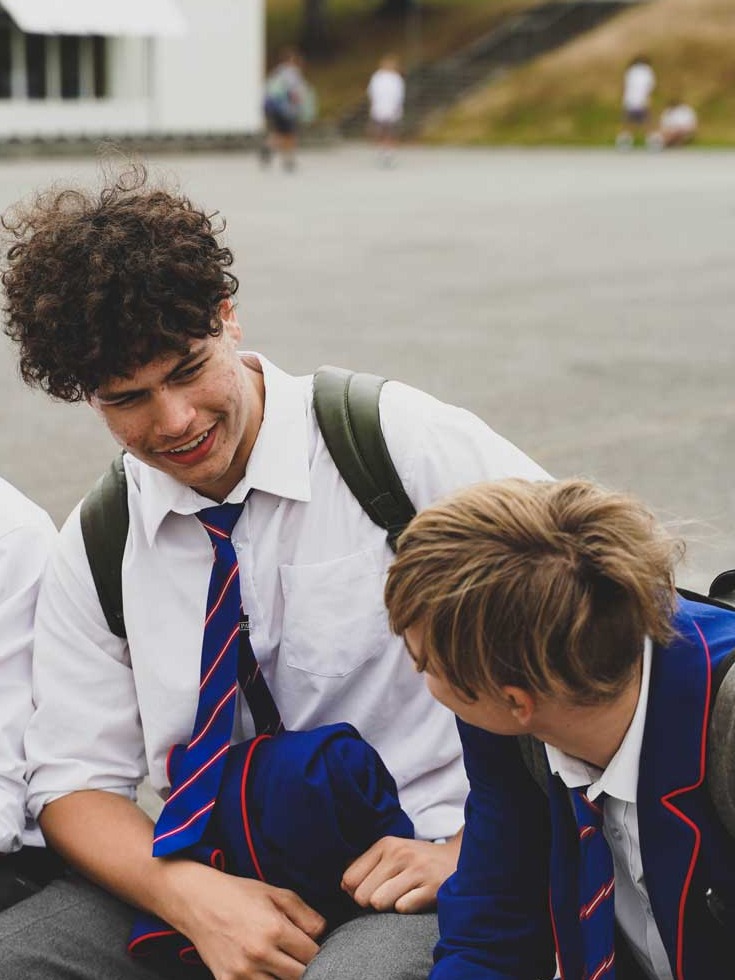 BYOD Information
Recommended Specifications
13 inch screen or bigger, remembering younger students prefer smaller devices.
Attached keyboards for all.
Minimum six hour battery life.
i3 dual core processor or equivalent running at 1.8 GHz or greater.
4Gb Ram at junior levels and greater at senior level, depending on the courses they take.
Please Note
The school's online platform is Microsoft 365 for business, which operates smoothly with Windows 10 and 11 operating systems.
Solid State Drives (SSD) are recommended due to their increased reliability.
No Microsoft Office Suite or Anti Virus package is required as all students receive these free when they attend the college.
​Chromebooks are not compatible with our systems