Welcome to Southland, New Zealand
We are thrilled to have you joining our school community, and we look forward to sharing all that our region has to offer.
Southland is a beautiful region located in the southernmost part of New Zealand's South Island. It is home to stunning natural landscapes, including the breath-taking Fiordland National Park and the adventure capital of New Zealand, Queenstown. As an international student, you will have the opportunity to explore these incredible outdoor destinations and experience all that New Zealand's great outdoors have to offer.
Lisa Perkins
International Agent Liaison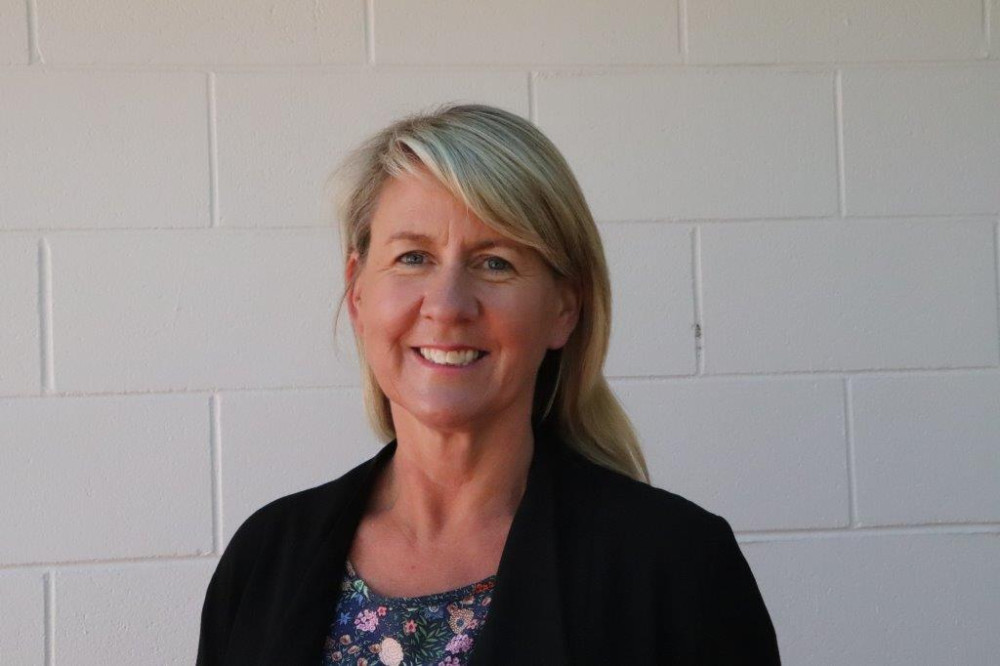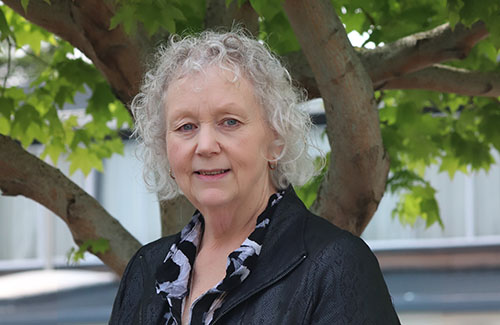 Kia Ora!
I extend a warm Southern welcome to you and your family.
My role is to ensure that students are cared for and given the information they need.
Our goal is that International students who chose to study at St Peter's become confident, connected, life-long learners. We support them to reach their academic potential and achieve the goals they set. Many of our students complete their NCEA schooling with us and this enables them to enter universities around the world.
We encourage and nurture the students to embrace New Zealand culture. St Peter's College boasts a safe, family valued approach means that your child will be well supported and cared for during their time with us.

Nikki Cunningham

Homestay Co-ordinator and International Administrator​
"Everyone is so friendly to me!"
Tanset Thadalimawat (Year 9)

Everyone is so friendly to me when they know that I am an international student, I feel really good when people know my name and try to talk to me. That makes me feel happy.
ทุกคนที่นี่เป็นคนที่นิสัยดีมากกับผมพวกเขาดูแลเด็กนักเรียนแลกเปลี่ยนได้ดีมากทุกคนที่นี่น่ารักๆโดยเฉพาะอาจารย์และเจ้าหน้าที่เขาเข้ามาคุยกับผมตลอดเลยทำให้รู้สึกดีมาก.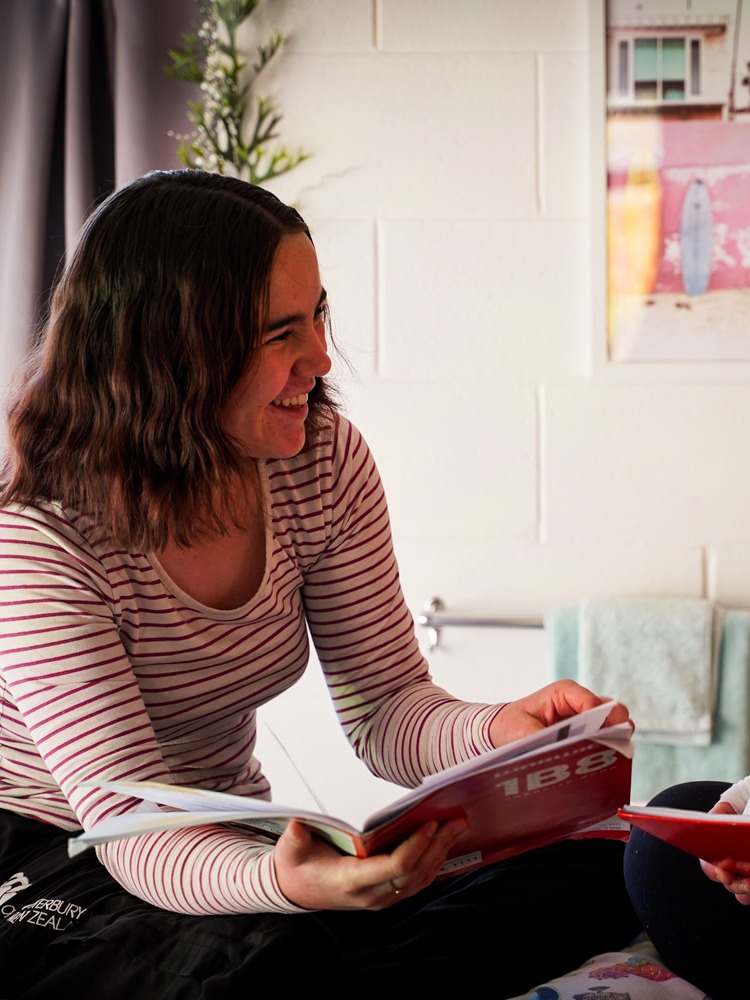 We Are Here To Help You
We offer homestay and boarding house accommodation, and our friendly staff helps each international student and their family to choose the best accommodation option for them. Once each student arrives, we check in with them regularly and can review accommodation as needed throughout their stay.
To make the travel and arrival process easier for international students, we arrange airport pickups and communicate with students' families to keep them informed. We'll also help students get set up with mobile phones and bank accounts.
Boarding At Rosmini House
We find that students who want to live close to school and experience lots of opportunities to spend time with other students are well suited to boarding. Students who choose to live at Rosmini house live and form friendships with students of similar ages from a range of ethnicities.
Some students also enjoy the daily structure of living in the boarding house. A regular activity programme includes events ranging from quiz nights, movie nights and swimming to the annual ski weekend in Queenstown and start-of-year camp. Wi-fi is available for students, and structured study time supports students with their learning.
When it comes to meals, the boarding house kitchen is prepared to cook wholesome, home-style meals for students of all nationalities, and rice is available with every meal.
Rosmini house is located just five minutes walk from the multisports complex, and a courtesy van is available to take students to sports and appointments.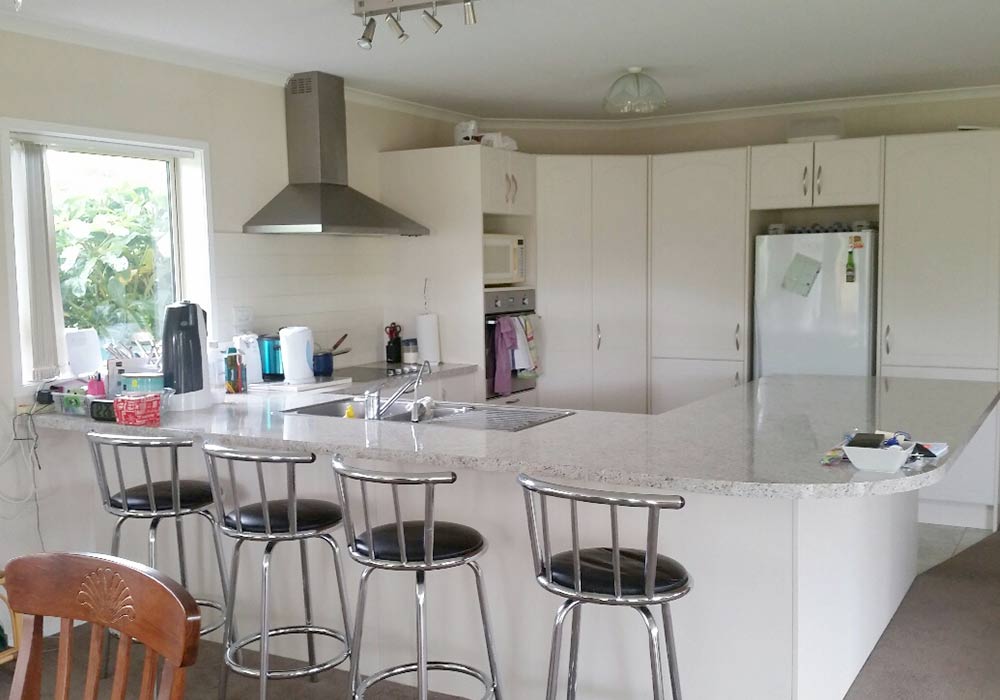 Homestay
Homestay accommodation offers students an opportunity to experience New Zealand family life, either within the town of Gore or in a rural setting.
Students who choose this style of accommodation enjoy getting to know their host family, learning about the kiwi lifestyle and also sharing aspects of their own culture with their host family.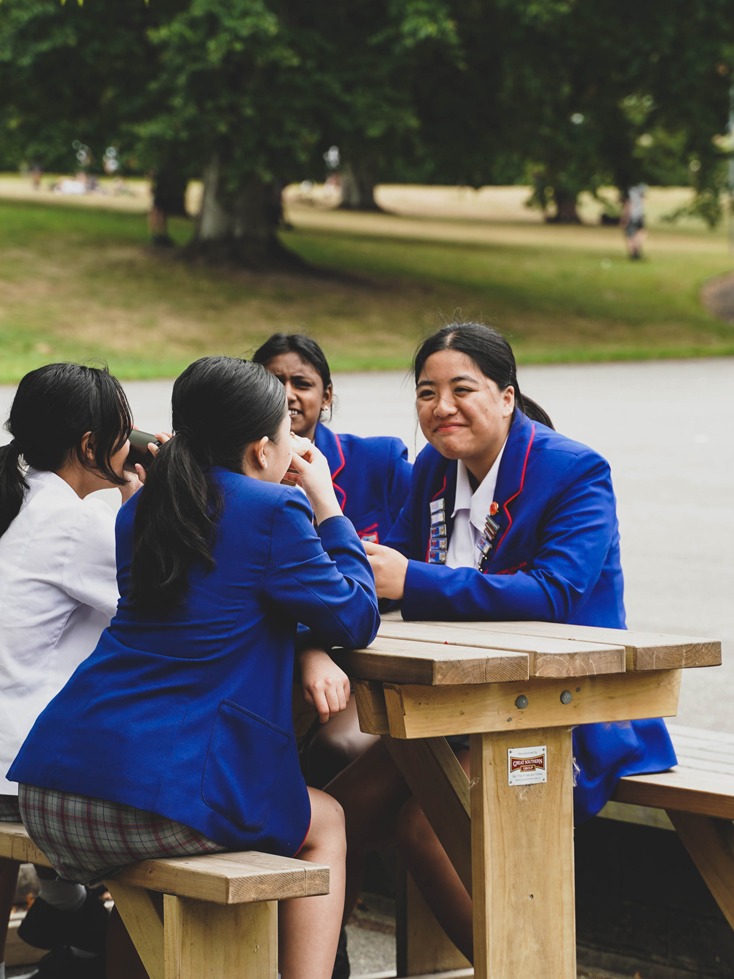 Endless Opportunities In Southland
Southland offers much more than just beautiful scenery. Our schools are renowned for their excellent education, and we are committed to providing a supportive and nurturing environment where students can thrive academically, socially, and emotionally. Our teachers are highly qualified and dedicated to helping you achieve your academic goals and prepare for success in your future studies or career.

As an international student in Southland, you will have the opportunity to meet new people from different cultures and backgrounds and develop a global perspective that will serve you well in your future endeavours. Our schools offer a range of extracurricular activities, such as sports teams, music ensembles, and drama productions, which provide opportunities to make new friends and develop your talents and interests.
Providing You With Everything You Need
We understand that moving to a new country and starting at a new school can be challenging, but we are committed to providing you with the support and guidance you need to succeed. Our schools offer a range of support services for international students, including orientation programs, academic tutoring, and pastoral care.
We are excited to welcome you to Southland, New Zealand, and we look forward to sharing our beautiful region and excellent education with you.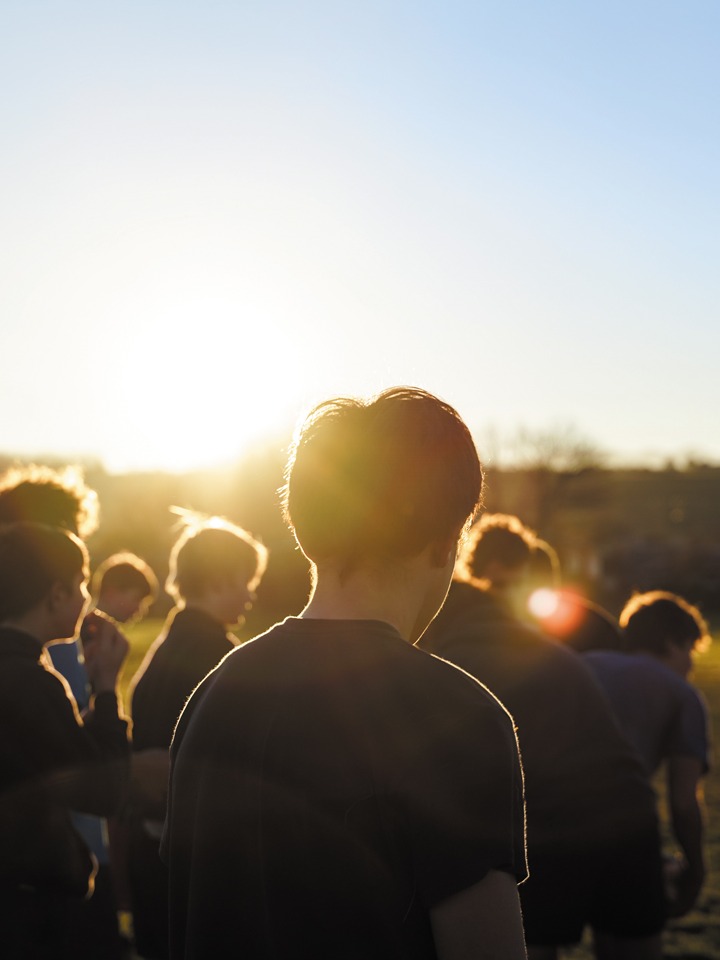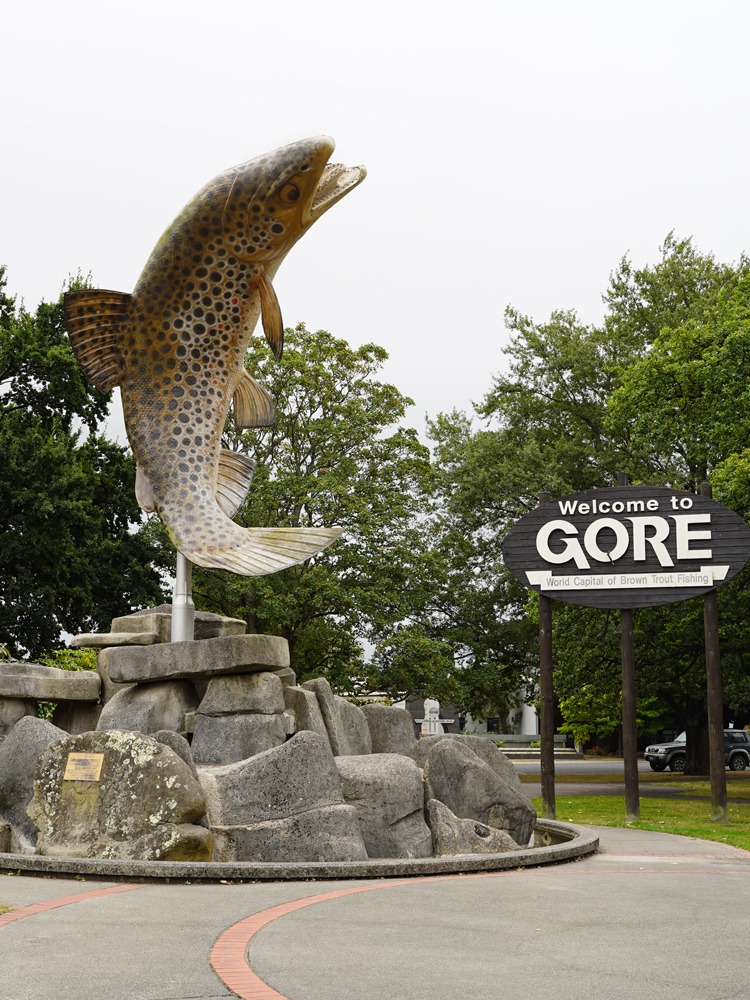 Welcome To Gore
St Peter's College is located in the town of Gore, the second-largest town in Southland - the southernmost province of New Zealand's stunning South Island.
Gore is a small, rural town with about 12,800 residents. The town has a wonderful community feeling as well as a range of unique amenities.
Train, relax or play in our modern swimming pool or indoor stadium.
Try ice skating, ice hockey or curling at Southland's only ice rink.
Visit the art and heritage precinct.
Take a flight in a vintage Tiger Moth at the Croydon Aviation Heritage Centre.
Fish in the world-famous Mataura River for tasty brown trout.
Recreation & Activities
International students studying at St Peter's College can take part in a range of recreation activities and popular choices include ice skating, ice hockey, swimming, horse riding, fishing, table tennis, badminton, basketball, easily accessible, music lessons (in and out of school), and dance.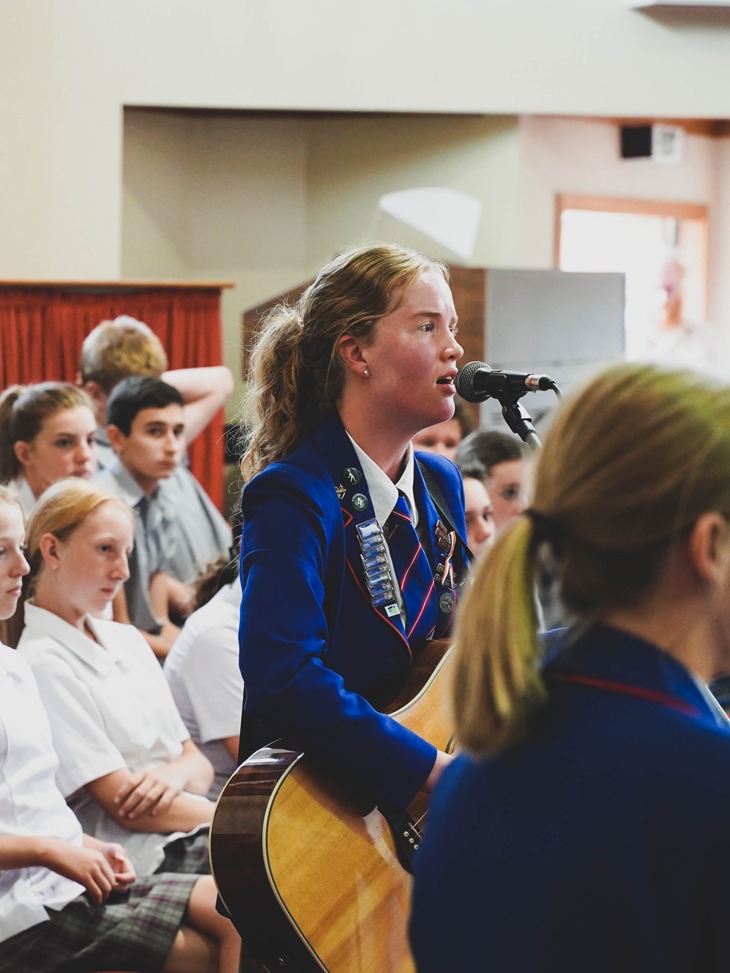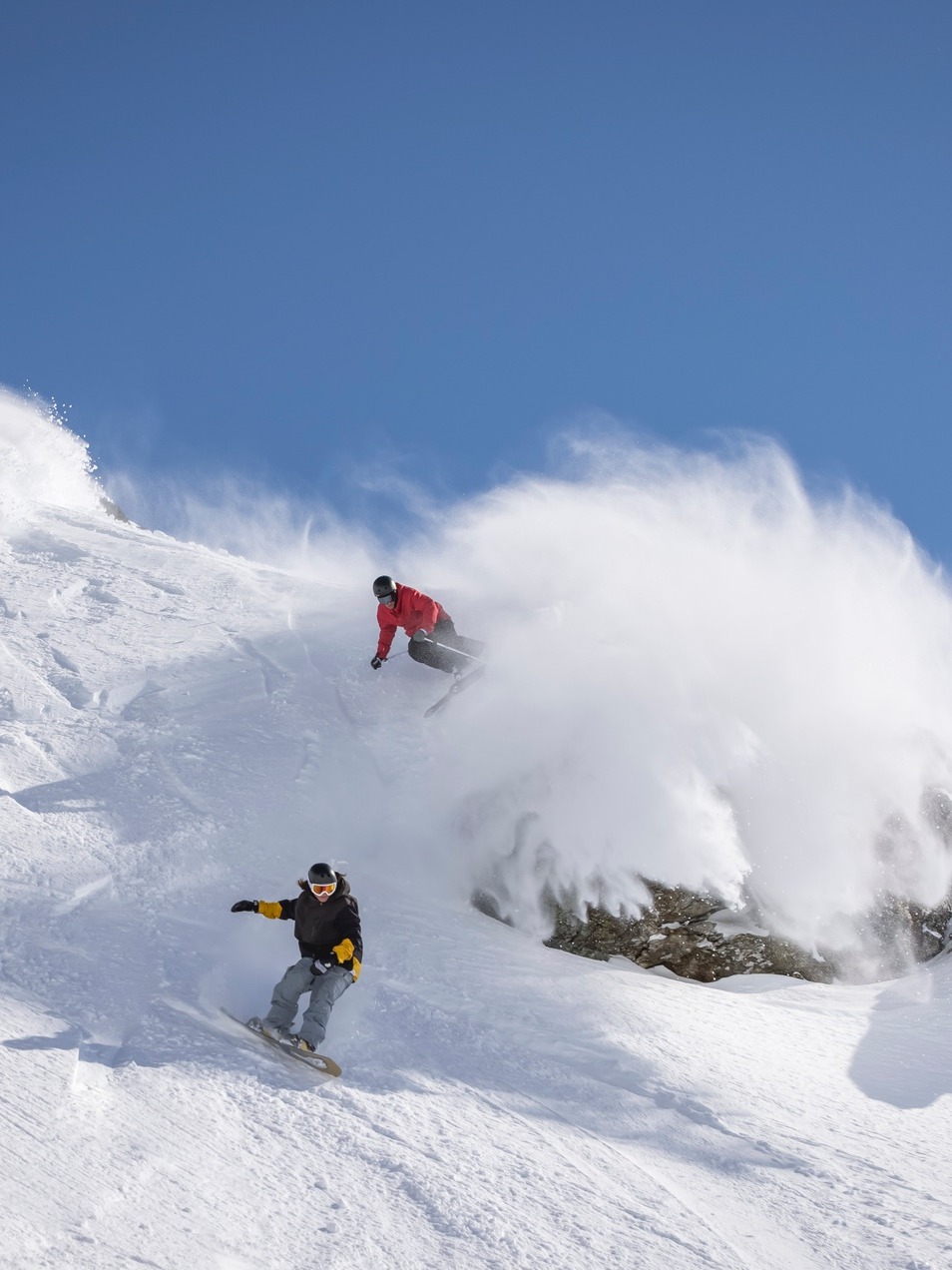 Explore Southern New Zealand
International students living in Gore can explore everything that makes this part of the world unique. We're just an hour or two away from:
The stunning landscapes of Queenstown, Wanaka, Te Anau and the Southern Lakes district.
Incredible skiing at Coronet Peak, The Remarkables, Cardrona and Treble Cone ski fields.
The majestic scenery of Fiordland, Milford Sound, Stewart Island, and the Catlins.
Amazing wildlife and scenery of Dunedin and the Otago Peninsula, and Dunedin city's amazing places to eat and arts and sports.